Skip to Content
Are You Expecting?
Congratulations! A new baby brings great joy to families. Whether you are a first-time parent or working on baby number four, the first few weeks, even months, with your new baby can be intense. You will no doubt have questions such as:
How do I take care of my baby's umbilical cord?
Is my baby getting a flat spot on his/her head?
How do I set a schedule for my baby?
Is my baby's poop normal?
How do I keep my baby safe during flu season?
With countless resources available to new parents, you will be in information overload. It is important to have a trusted resource for all of your newborn care needs. Who better to trust than your pediatrician?
Kids & Teens Pediatrics is a family-centered, pediatric practice caring for children from birth through young adulthood. Our philosophy is simple:
We know each child, each parent, and each family is different with individual needs, so we provide a very personalized approach. We care for the "whole" child, providing thorough and comprehensive healthcare services to meet any and all of your family's childcare needs.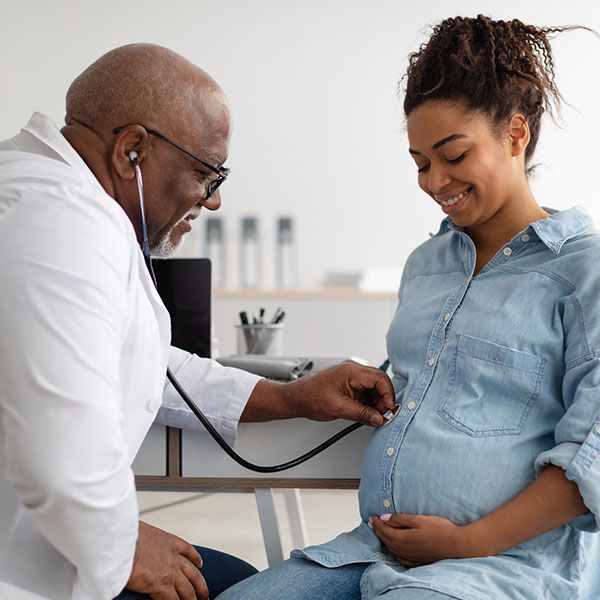 Expecting & Infant Care
Because your family's healthcare choice is an important decision even before your baby is born, we offer a complimentary "prenatal visit" so that you may get to know us and ask questions. From colic to congestion, eating and sleeping habits to baby's first steps, no question is insignificant and no problem too small to discuss.
We offer:
Board Certified Pediatrician on staff
Complementary "meet the doc" appointments for expecting moms and dads
Sick and well-baby care
Same-day sick and urgent care appointments
Vaccinations in accordance with the AAP and CDC
Inpatient pediatric care at all Kent County, Delaware hospitals
Physician availability by phone
Bilingual services
Flexible insurance and payment policies
Your First Visit
We are currently accepting new patients of all ages from infants to teenagers. We also accept transfers from other offices and doctors. Call our office to book your first appointment or to schedule a prenatal visit to do a "meet and greet" appointment. We accept most insurance plans, and we will not deny a service based on insurance coverage. For non-English speaking citizens please let us know if you require translation services, and we will accommodate you.
First Visit Preparation
Please complete the registration information for your child's first visit. This will include family history information and HIPAA forms. All Patient Forms are downloadable and found under Patient Resources. You should complete it in advance to make the registration process quicker. Please bring your child's insurance card and a photo ID of the parent/guardian to the appointment.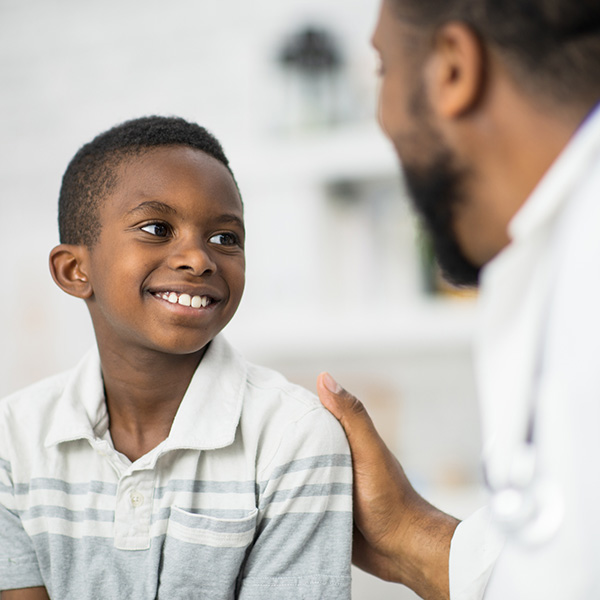 Continuing Care
As your baby grows from newborn to teen, we will continue to offer the services required to ensure your child grows into a confident, healthy adult. Continuing care for your child includes:
Annual wellness visits for children
Care for chronic illnesses including asthma, allergies, diabetes, hypertension, high cholesterol, and depression
Care for developmental and behavioral issues including ADHD, Autism, eating disorders, and bullying-related symptoms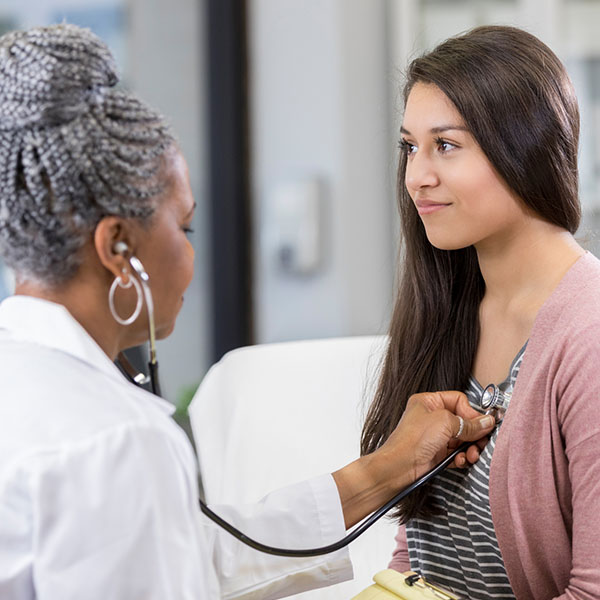 Pre-Teens and Adolescents
When kids get older they need a different approach to care. We will work with you as the parent of a pre-teen or adolescent on how to communicate with and treat your child for any health issues. We will help you to ensure their school health records, immunizations, and sports information is all up to date. We also treat eating disorders, ADHD, autism, and other conditions that may arise from bullying or other teenage problems that could trigger depression or similar issues.
Teen Services Include:
Annual Wellness Visits for Adolescents
Care for Chronic Illness (asthma, diabetes, hypertension, high cholesterol, and depression.)
Care for Developmental and Behavioral Issues (i.e. ADHD)
Vaccinations in Accordance with the AAP and CDC
Pediatric Services in Delaware
Same-Day Sick Care
We have same-day services for sick children that have a cold, cough, or more serious symptoms of concern.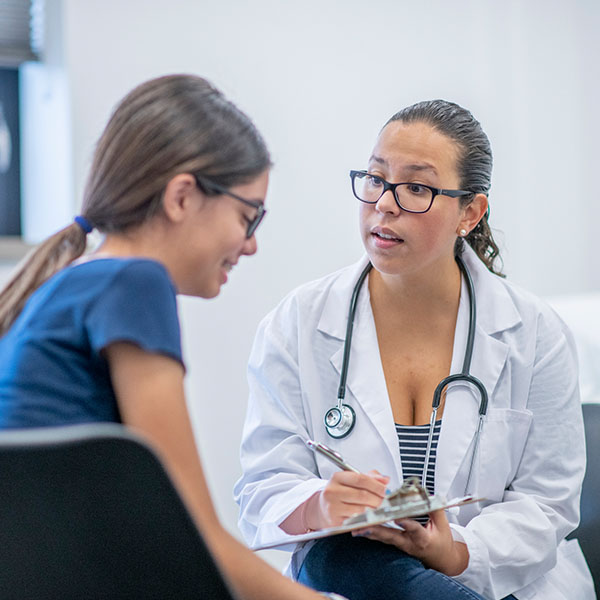 Specialty Care
Your child may require special care. We can help and treat many unique conditions with a wide range of expertise, and if you do need outside specialized care, we can also refer you to a specialist.
Diagnosis and Treatment for:
ADHD and other related disorders
Autism
Eating disorders
Bullying-related symptoms
Our Medical Services
At Kids & Teens Pediatrics of Dover, we provide a wide range of comprehensive medical services for children of all ages. Every child is different and unique, and we know they each require different levels and types of pediatric treatment. With our large variety of services, you can be confident in knowing we will give your child the personalized attention and care they need. Instead of just treating the symptoms, we look at the child's entire health and wellness making sure they grow into a healthy, strong adult.
Our medical team and staff are always up to date on the latest in scientific studies and at our facility, we only use the most modern diagnostic equipment along with computerized and organized medical records. Dr. Hussein is board certified and trained in the latest medical advances and knowledge for teens, children, and infants.
When you visit our office, you will quickly learn we provide a warm and compassionate environment for your child. We know your choice of a pediatrician is very important to you, so we offer you a free "meet and greet" consultation appointment. Whether you are about to become a new parent or are switching doctors, we can answer any of your concerns or questions and offer you the support you need.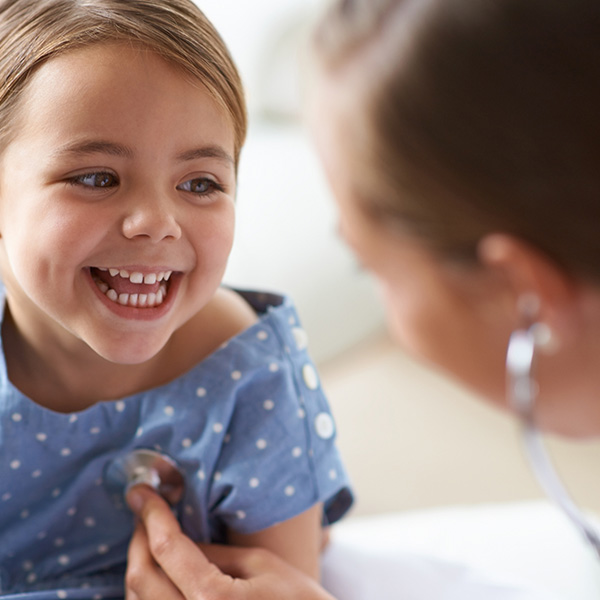 Our General Services Include:
Complimentary Meet the Doctor Appointments for Mom and Dad
Routine and Well Baby Care Visits
Sick Baby Care
Vaccinations in Accordance with the AAP and CDC
Well Child Visits
Well-child visits for children are very important to their overall health. At this kind of exam, we do a detailed, comprehensive checkup to evaluate the child's growth, health, and development. Regular exams help your doctor to notice or address any health concerns before they become serious.
Well Child Exams Include:
Annual Wellness Visit
Care for Chronic Illness (asthma, diabetes, hypertension, high cholesterol, and depression)
Developmental and Behavioral (ADHD and Autism – see specialty care below)
Vaccinations in Accordance with the AAP and CDC
Call the Experts Today to
Book Your Appointment